Help protect your browsing activity while using your Mac computer with a VPN. Learn how a VPN provides privacy while you browse and helps keep your information safe when using public Wi-Fi.
---
A virtual private network (VPN) for Mac® helps protect the security and privacy of your data while you're browsing and using the internet. While Macs are generally known for being fairly secure in the Mac ecosystem, your browsing activity on a network can still be at risk.
Let's take a look at how a VPN helps provide privacy, security and anonymity for the information you use and share online.
In this article:
What is a VPN for Mac?
Why use a VPN for Mac?
How a VPN for Mac works
Should you use a free VPN for Mac?
Best VPN for Mac
How to set up a VPN on a Mac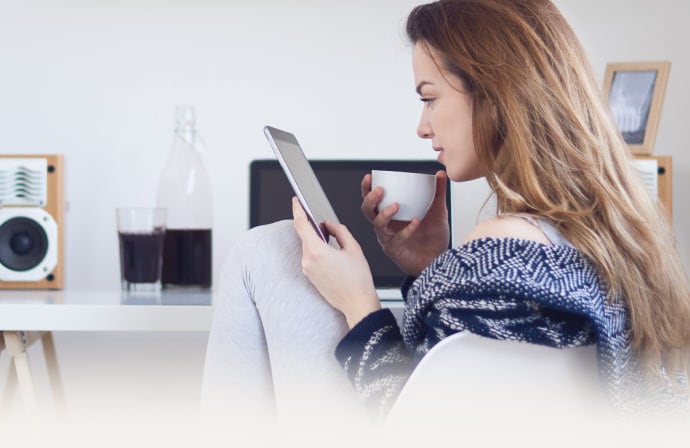 Your device may not be secure.
Public Wi-Fi isn't always safe. Without the right protection, your personal information could become public. Protect yourself with Norton Secure VPN. It encrypts the personal information you send and receive on public Wi-Fi to help keep it private wherever you want to log on.

Help protect your information with Norton Secure VPN.
What is a VPN for Mac?
A VPN essentially creates a secure tunnel between your Mac and the VPN server. Your browsing data, while connected to the VPN, is encrypted and associated with the IP address of the VPN server rather than that of your Mac. This gives you online privacy and anonymity, and security against cyber criminals gaining access into your Wi-Fi connection and intercepting the data that gets sent and received while you browse online.
Why use a VPN for Mac?
Mac computers are generally known for being in the secure Mac ecosystem. However, even a secure computer might use an unsecured Wi-Fi network. A VPN for Mac provides you with security online and a private network, even when you're using the Wi-Fi connection at your local coffee shop to play your favorite game apps. This helps protect you against threats like Man-in-the-middle attacks and rogue or "evil twin" hotspots.
In a Man-in-the-middle attack, an attacker gets in the middle of your device and the web server that you are trying to reach. This enables the hacker to access the sensitive information between you and the websites you visit, such as usernames and passwords, or information used to make purchases online.
Another way hackers can gain access is by setting up a rogue hotspot that looks like the legitimate hotspot that you are trying to use. This is sometimes dubbed an "evil twin" because the network name is often set up to look like the legitimate hotspot that it's copying. For instance, you might want to connect to "Coffee Shop Wi-Fi," but without looking closely you instead connect to "Coffee Shop WiFi" or "Coffee Shop Free Wi-Fi." Once you're connected to that network, the party who set it up can view your browsing activity as well.
How a VPN for Mac works
Whether you are running MacOS X High Sierra or a previous version, a VPN connection can let you work and play online using a secure network connection. It provides you with a different IP address than your own, and your traffic comes from where the VPN server is, rather than your location. For instance, if you're sitting in San Francisco and connected to a VPN server in Sydney, websites you visit will see your IP address as coming from Australia. Most VPN providers include multiple server locations throughout the world, so you can select the location of the server you want to connect to, and change it as desired.
Once you connect to the VPN server, the data that is sent and received while you browse online travels through what's like an enclosed tunnel. This secure virtual tunnel between your Mac and the VPN server helps protect against an outside party viewing your browsing activity. Additionally, VPNs encrypt your data so that even if a cyber criminal was to intercept it, it would be undecipherable. Through connecting your device to a remote VPN server, encrypting and enclosing the data that is sent and received while browsing in essentially a tunnel, a VPN provides security and privacy for your browsing activity.
Should you use a free VPN on your Mac?
A free VPN may be appealing, but there can be downsides with free services. Some free VPN providers will have a limited number of servers available and in limited locations. There may be caps on data usage and connection speeds, which can limit your enjoyment when watching videos or using apps. If online privacy and the ability to block ad tracker cookies is important to you, then consider that a free VPN needs to pay for its services somehow, and the downside is that that's often done by using tracking cookies and ads.1
By contrast, subscription-based VPN services often provide many severs in a variety of locations, unlimited data usage and simultaneous usage on multiple devices in addition to your Mac. Paid services may include a feature to block ad trackers as well.
Lastly, if you want to use a VPN but aren't sure you want to pay for it, you might see if the providers you are considering offer a trial of their services, or an easy way to cancel so that you have peace of mind when trying the service or deciding whether or not to subscribe.
Selecting the best VPN for Mac use
When looking for the best Mac VPN service, there are several considerations you should take into account:
Strong encryption standards
Compatibility with Mac, iOS and other operating systems
Simultaneous use on multiple devices
No-log policy so that your browsing activity is not recorded 
Servers in multiple countries 
Whether you're opening a game app or sending an email, your privacy is important. Choose a VPN connection that lets you browse anonymously, does not record your online activity and blocks ads you don't want to see. You'll likely want your VPN to be compatible with not only your Mac, but your iOS smartphone and tablet as well. Before you buy, go over the subscription terms to understand pricing and subscription length of service.
How to set up a VPN on a Mac
Setting up a virtual private network on your Mac typically requires just a few steps. On a Mac computer, you usually start by downloading the VPN software from the provider. You'll need to create a username and password, and use that to connect. Once the software is installed on your computer, you can run the VPN by opening the program, logging in and selecting your server location for secure (if applicable), encrypted access for your internet connection. While you're connected, the VPN runs in the background, and you browse as normal.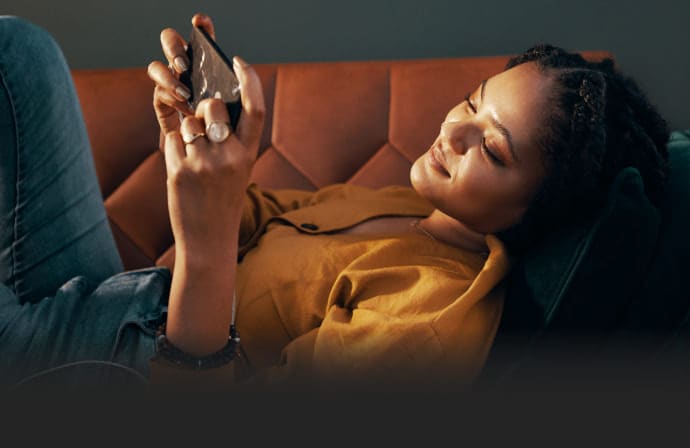 Don't wait until a threat strikes.
Security threats and malware lurk on Windows PCs, Macs, and Android and iOS devices. If you use more than one device – like most of us do – you need an all-in-one security suite. Meet Norton Security Premium.

Enjoy peace of mind on every device you use with Norton Security Premium.
1 https://www.comparitech.com/blog/vpn-privacy/best-vpn-for-mac/
Editorial note: Our articles provide educational information for you. Our offerings may not cover or protect against every type of crime, fraud, or threat we write about. Our goal is to increase awareness about Cyber Safety. Please review complete Terms during enrollment or setup. Remember that no one can prevent all identity theft or cybercrime, and that LifeLock does not monitor all transactions at all businesses. The Norton and LifeLock brands are part of Gen Digital Inc. 
---