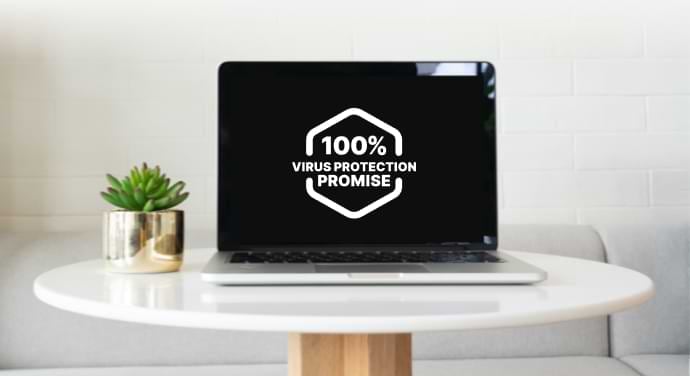 Virus Protection Promise is a virus removal service provided by Norton experts.
If they are unable to remove the virus from your device, you will be entitled to a refund even if no other refund right applies. The following terms and conditions apply:
You must have an automatically renewing device security subscription with antivirus for the virus removal service.
If we are unable to remove the virus, your refund will be based on the actual price paid for the current term of your subscription. If you have a  subscription from NortonLifeLock purchased with either another offering from NortonLifeLock or a third party offering, your refund will be limited to the price of only your subscription for the current term, not to exceed the total price paid. Any refund will be net of any discounts or refunds received and less any applicable taxes, except in certain states and countries where taxes are refundable.
Except in Japan, if you purchased a fixed-term subscription through our retail channel and acquired Virus Protection Promise by activating the subscription renewal, you will immediately lose the benefits of Virus Protection Promise if you stop your subscription from automatically renewing within your first year.
Virus Protection Promise only covers PCs, Mac, Android and/or iOS devices, and does not extend to IoT (Internet of Things) devices, such as for example, televisions, cameras, thermostats, refrigerators and baby monitors.
Proof of purchase may be required if the subscription is purchased from a third-party.
We are not responsible for, and the refund DOES NOT apply to any damage(s) incurred as a result of viruses.
Applicable law or regulation(s) of the country in which the virus removal service will be performed may limit or alter the availability or scope of the Virus Protection Promise.