Do we take the right measures to protect our children against the most common mobile risks? Review these tips to find out how you can help your kids stay safe on their mobile devices.
---
We all acknowledge the benefits of staying in touch with your children, but have we taken the right measures to ensure they are protected against the most common risks?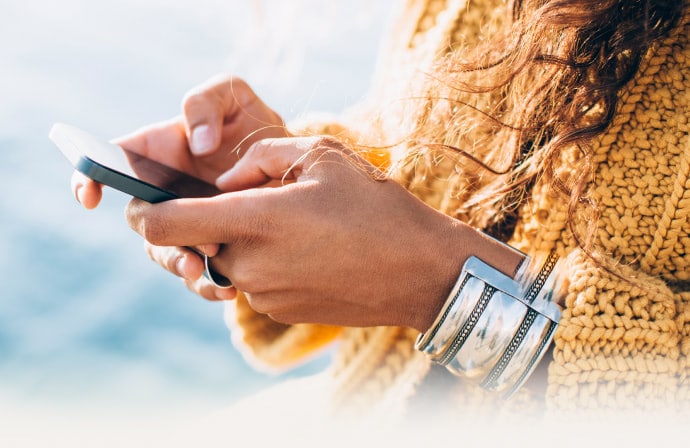 A security suite that helps protect your devices.
Free security software just doesn't have the resources to keep up with new threats as they emerge. That's why you need a multi-layered defense to security. Meet Norton Security Premium — protection for up to 10 of your devices.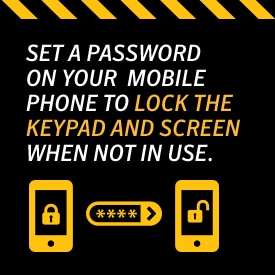 Review the following tips and find out how you can help your kids stay safe on their mobile devices.
Set a password
It's basic, but helps prevent bullying, sexting, or breaches of private information. Encourage kids to create unique passwords featuring numbers and symbols, and to change them often. You also might want to invest in a password manager.


Tape a recovery phone number to the mobile
Some 50% of those who find mobile phones have the best intentions and may return the phone, according to a NortonLifeLock survey.


Set up emergency contacts
If the kids can't get in the house for some reason, they'll need emergency contacts. Review each contact with them as well.


Set up remote locate/lock/wipe features
Enabling these features could help you locate your lost phone, as well as protect private information from being accessed.


Install security software
Security software is instrumental in blocking malware, phishing attacks featuring dangerous links, and unwanted calls and texts. Norton Security Premium is a reliable software that not only secures devices but also comes with robust parental controls software.


Turn off geo-tagging
Although useful for mapping and security services, you should talk to your child about when and where they should share their location. Emphasize keeping the location feature on their phone turned off unless absolutely necessary.


Know the school mobile phone and mobile device policy
It's important to stay aware of the school's policy regarding the use of mobile phones and devices. You may decide to limit how many days your children can bring their mobile devices to school.


Review your contract together
Stay in control of extra fees your child's contract might be charged. Set some limits and consequences, and get your child involved.


Set up a nightly charging station in the kitchen or den
This is particularly important in improving your child's sleep and school performance by avoiding the temptation of late night gaming or texting (something we may all be guilty of). It will also limit exposure to mobile phone radiation if your child tends to keep the cell phone next to or under the pillow.


Teach your child not to reply to unknown senders or callersScams,
phishing, and spam texts — they can lead to racking up premium charges or giving hackers access to your accounts. Go over the red flags surrounding phishing and spam scams so your children know what to expect and can protect themselves.


Set rules for new apps and games
The world is full of apps these days, most of which are not relevant or appropriate for your child. Make sure you review all apps your children want to use before they download them. The App Advisor feature of Norton Mobile Security will warn you of unsafe apps before you download them.


Discuss cyberbullying
Cyberbullying is a crime. Emphasize that your child should not respond to cyberbullying. Instead, they should tell you about it as soon as possible.
The Internet has become an integral part of life. It is hard to conduct daily activities without it. Parents must understand the risks and benefits of their child's digital life and take the right precautions and safety measures when using mobile devices. Upgrading your security suite to Norton Security Premium will provide you excellent parental controls software.

1 Norton Cyber Security Insights Report, 2016.
Editorial note: Our articles provide educational information for you. Our offerings may not cover or protect against every type of crime, fraud, or threat we write about. Our goal is to increase awareness about Cyber Safety. Please review complete Terms during enrollment or setup. Remember that no one can prevent all identity theft or cybercrime, and that LifeLock does not monitor all transactions at all businesses. The Norton and LifeLock brands are part of Gen Digital Inc. 
---